Re-branding the leader of marble industry
With offices and showrooms in Dubai and Carrara, Italy, Prime Stones facilitates wholesalers and one of a kind projects on a global scale. The main goal of Prime Stones is to ease the supply and shipment of granite, travertine, and marble of all grain groups in tiles and slabs in the international market.
Bornite was commissioned to redesign the Prime Stones brand—identity system, PowerPoint templates, signage, and vehicle livery—that not only reflects the heritage of the Prime Stones as the leader of the marble and granite industry but to amplify an innovative long-standing company in a crowded market.
The new identity
The long-standing company has built up years of brand recognition into their identity. We took what was working well with the previous visual identity and refined its form to work on a broader scale of applications and sizes.
The Logo
The logo had to function across multiple channels in both large- and small-scale formats. This includes print items, digital items, large heavy mining and industrial machinery, hardhats and workwear.
The Typeface
We updated the typeface of the brand to be timeless and elegant, with just enough character. A typeface flexible enough to work well across large printed displays down to small digital screens.
The Workwear
We redefined all the employee uniforms and workwear of the production and distribution department to build a cohesive team of professionals and deliver a unified professional experience.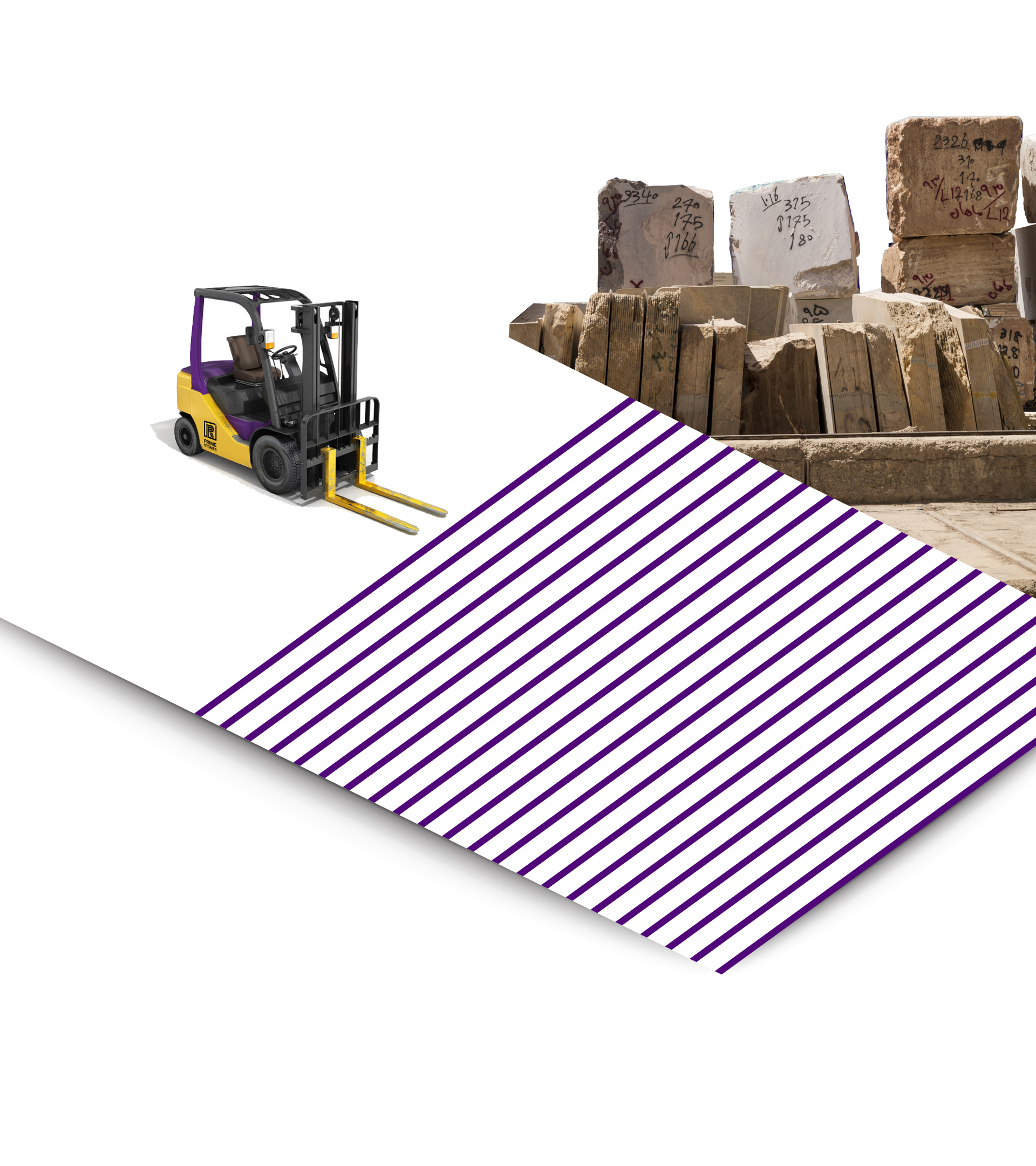 Vehicle Livery
It's basically a mobile billboard with ad space that a business owner only has to pay for once. Depending on how many vehicles a company owns, how often they are on the road and how far they travel; a vehicle wrap can generate between 30,000 and 70,000 impressions daily.
We created a flexible template for all the vehicle liveries, which to build future advertising campaigns on. Allowing the brand to let the marketing content come to the fore whilst maintaining the standards of the brand.
Prime Stones Branding
Prime Stones Inc.
Project Scope:
Experience Strategy

Identity Design

Consumer Branding & Packaging Design

Outdoor Advertising