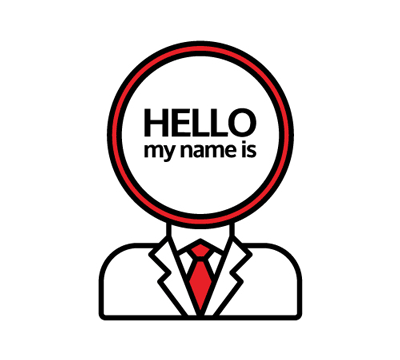 Some of the principles of naming we use to reach a strategically relevant, and remarkable name.
Appropriateness

Is there a reasonable fit with the business purpose of the entity?
The brand name should symbolize the image and values desired to be associated with the brand.

Distinctiveness

Does it stand out from the crowd?
The brand name must distinguish the brand owner's goods or services from those of its competitors.

Simplicity

Is it short enough to be easily recalled, used, and spelled after hearing it spoken?
The brand name should be simple and easy to understand, easily remembered, easily readable and pronounceable.

Likability

Will people enjoy using it?
The brand name should be meaningful. A name should communicate positive product attributes and avoid unpleasant connotations.

Availability

Can it be registered?
The proposed brand name must also be legally available in the countries it is proposed to be used. Consideration must also be given to the availability of domain names and social media handles which include the brand name or a substantial part of it.

Global Implication

In a global market there are a multitude of linguistic and cultural issues which will affect the choice of a brand name. The pronounce-ability and the meaning of the brand name or the product in each relevant language must be considered.

Extendibility

Does it have "legs"? Can it be used for other products or services that you might offer in the future?
Brand extensions represent an opportunity to use the equity built up in the name of the existing brand in order to introduce a new product or service.

Protectability

Can it be trademarked?
Obtaining a trademark registration will facilitate the protection of the brand name by granting exclusive rights to the trademark owner and providing for public notice of such rights. The essence of a protectable trademark is its distinctiveness.